the vineyards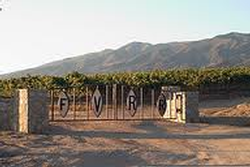 KW Ranch
Kirk Williams (KW) is the owner and farmer of KW Ranch. Kirk farms Pinot Noir and Syrah in this 40 acre vineyard below his lemons with the beautiful Santa Lucia Highlands rising up behind. The quality of the Pinot Noir that Scratch sources from Kirk makes some of the most complex Pinot Noirs off the bench.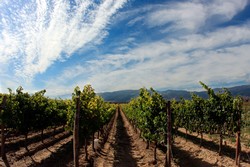 Ventana Vineyards
Ventana is located in the gravely river basin of the Arroyo Seco. The rocks, fondly called 'Greenfield Potatoes', are a part of a well draining soil basin. The radiating heat from the rock surfaces help the canopy retain heat for ripening. The Riesling and G​renache Scratch sources from this vineyard reflect the minerality of those rocks in their aroma and flavor.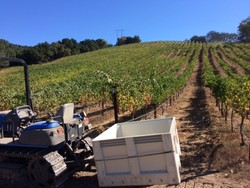 JANACA Vineyard
pronounced (Jăh-nā-kāh) Along the historic Redwood Retreat Road settled near Mount Madonna in the Santa Cruz Mountain appellation, the Bates Family has been growing robust quality wine grapes for four generations. Varietals include Cabernet Sauvignon, Cabernet Franc and Grenache.Nourished by warm days and cool nights, this preferred micro-climate of the internationally acclaimed Santa Cruz Mountain terroir produces a rich and complex wine.
San Saba Vineyard
This SIP Certified vineyard is sheltered in a nook just below the Santa Lucia Highlands AVA, roughly 25 miles southeast of the town of Monterey. The vineyard is heavily influenced by the morning fog and afternoon winds from the nearby Pacific Ocean. This is a cool site with little rainfall and one of the longest growing seasons in the world. The unusual climate allows us to produce ripe, concentrated wines of exceptional balance.